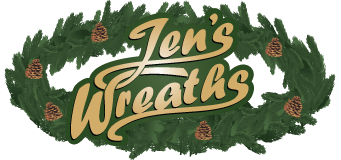 Handcrafted Christmas Wreaths
from the
Northwoods of Minnesota
McFadden Enterprises, LLC.
Jen's Wreaths
33661 State Hwy. 46
Deer River, MN 56636
Call Jen Direct at:
218-246-3146
Thanksgiving Decorations
Our Thanksgiving line of decorations was introduced last year. The Thanksgiving wreaths and Thanksgiving swags received a warm reception and now they are back again for 2012. You will enjoy these fresh decorations for your Thanksgiving Celebration.