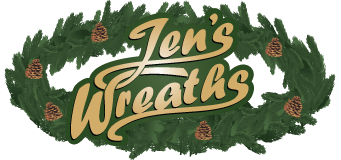 Handcrafted Christmas Wreaths
from the
Northwoods of Minnesota
McFadden Enterprises, LLC.
Jen's Wreaths
33661 State Hwy. 46
Deer River, MN 56636
Call Jen Direct at:
218-246-3146
Fall Swags
Thanksgiving fall swags are the perfect complement to the harvest season. As you count your blessings this November, enhance your decor with a festive fall swag for the occasion. Jen's Wreaths is more than just Christmas!