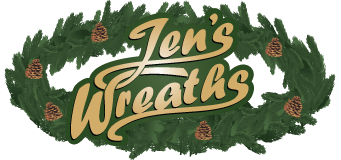 Fresh Christmas Wreaths
Handcrafted at our Farm
FREE Shipping & Gift Cards
Jen's Wreaths
33661 State Hwy. 46
Deer River, MN 56636
Text / Call Jen Direct at:
218-259-9515
Christmas Wreaths
Jen's Wreaths handmade balsam fir
Christmas wreaths
are a top of the line natural
Christmas Decoration
. Our Christmas Wreaths are handcrafted from fresh pine and fir branches which are harvested responsibly. Our line of Christmas wreaths come in a varity of sizes. We offer wreaths suitable for small apartments, upscale residential homes, and large commerical buildings. If you choose to send your wreath as a gift, gift cards are always included for FREE! I think you will find our selection tantalizing and our wreath quality first class!