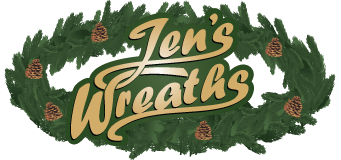 Handcrafted Christmas Wreaths
from the
Northwoods of Minnesota
McFadden Enterprises, LLC.
Jen's Wreaths
33661 State Hwy. 46
Deer River, MN 56636
Call Jen Direct at:
218-246-3146
Candy Cane Wreaths
Celebrate the winter season and holidays, with a festive Candy Cane made from fresh Minnsota balsam fir. Each candy cane is handcrafted, right here at our farm in Northern Minnesota. Candy Canes make great gifts. Remember, shipping is already included in our prices and personalized gift cards are FREE! Let us help you make your Christmas shopping simple.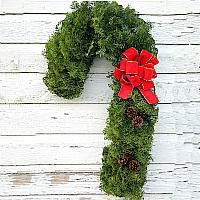 $44.00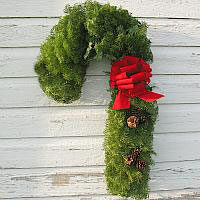 $44.00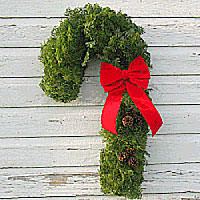 $44.00